GLUCOSAMINE 1500mg with Shark Cartilage 100 tablets
A$37.99
Description
Prevent and repair degradation of cartilage and joints. Reduces joint inflammation and swelling and increase joint mobility associated with arthritis.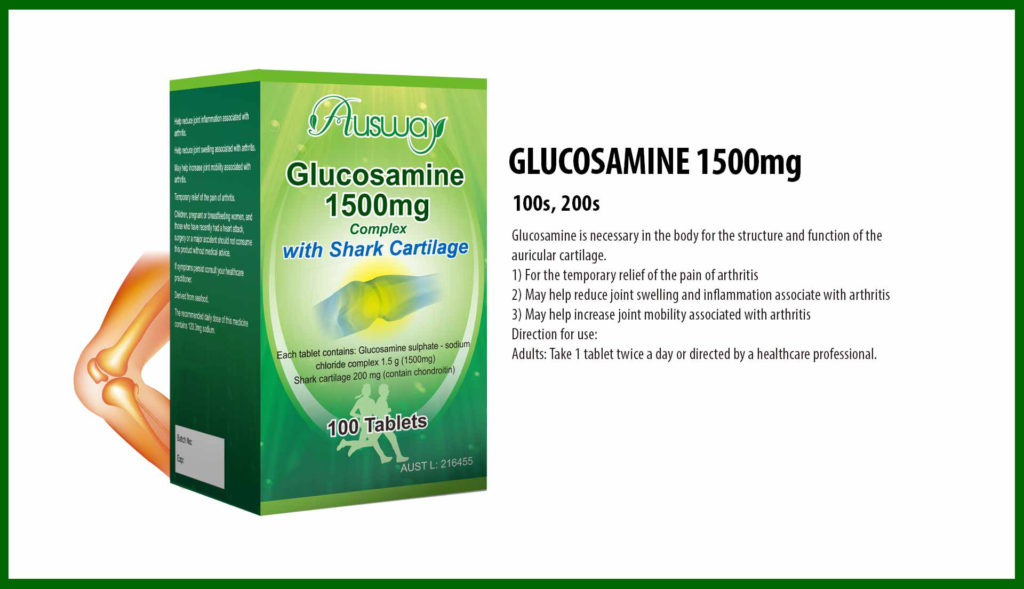 Related products
INDICATIONS May help reduce joint inflammation associated with gout. Temporary relief of pain associated with gout. May help increase joint
Herbs of Gold Glucosamine Chondroitin + MSM
Provides symptomatic relief from arthritis
Reduce joint pain and inflammation
Increase joint mobility
Help maintain healthy joints and joint cartilage
Maintains fluid content in cartilage (joint lubrication)
Blackmores Glucosamine Sulfate 1500 One-A-Day has been formulated to relieve the symptoms of mild arthritis including mild joint aches and pains, help maintain joint mobility and flexibility. It also supports healthy joint cartilage growth and maintains joint health. Blackmores Glucosamine Sulfate 1500 One-A-Day  is a vanilla flavoured, one a day dose. It contains a sustainably sourced, form of non GMO glucosamine sulfate (Glucosagreen®).